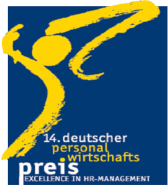 A new quality of personnel planning Many companies do not have the right tools for meaningful long-term personnel planning. But making the wrong decisions can prove to be costly. Therefore, the AOK has chosen a tool which enables dynamic, flexible and holistic planning. AOK is a public health insurance in Germany with 17 independent units in the federal states under supervision of the states and the ministry. AOK has around 60000 employees. The number of persons insured : ~30% of the population (25 Mio.)
Decisions concerning human resources are among the most difficult any company can make. They are not only associated with high monetary expenditure, but also with high demands on Management.

Long-term effects, such as changes in the retirement age, are often underestimated because the consequences of procrastination are not taken into consideration. Knock-on effects, like the organisation of part-time work, often go unnoticed.

Until now, this complexity of Human Resources Management has only been tackled with simple planning models; these have not been able to effectively illustrate the cohesion and inherent dynamism of a company. Concentrating on individual details can lead to a lack of appreciation of the bigger picture. Management, however, expects its Human Resources Management in particular to take a holistic and structured long-term view.

It has been necessary to make adjustments to staffing levels in the AOK system for a number of years now, due to the constantly changing conditions in the health insurance market. In view of future process development, a department dealing specifically with the management of change has now been established at AOK subsidiaries, enabling the Company to react quickly to varying market conditions and statutory changes by implementing organisational measures.

Open up the attached PDF document to see the full article.