Join us in Berlin November 16th to share new trends and good practices in the fields of HR and controlling at our annual convention, this time hosted by Deutsche Bahn.
When: November 16th, 2016
Where: Deutsche Bahn, Berlin
Language: English. Poster and round table sessions will be run in German as well.
Programme *)
We welcome Smia users and business practitioners with strategic planning background in HR and controlling to join us. We will start at 10:00.
The agenda will cover:
An overview of external market data and how it can be used to achieve a better outcome.
A hands-on session looking at how to improve stakeholder engagement by involving them in live workforce simulations.
Best practices in the marketplace, with a focus on business impact.
Delivering robust SWP – our insights and learnings over the last five years.
A development outlook – how to go beyond analytics.
The conference language will be English. Poster and round table sessions will be run in German as well.
Pre-event session
Along with our partners, Korn Ferry Hay Group, we're running a pre-event workshop on how to be successful at strategic workforce planning.
Newcomers are invited to join us at 08:30.
Changes to the programme
*) Dynaplan reserves the rights to change or cancel the programme, speakers or delegates if enrolment criteria are not met or non-influenceable circumstances occur. The liability is limited to the participants' paid fees only.
Venue
DB JobService GmbH
Elisabeth-Schwarzhaupt-Platz 1
10115 Berlin
Sponsor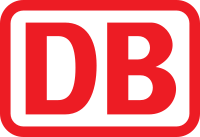 Thanks to Deutsche Bahn AG for facilitating the 6th Dynaplan convention.
Hotel recommendation
We have prebooked rooms for you at the following two hotels. Hotel room allotments are pre-booked for 15-17.11.2016, but you can also reserve just one night, if desired.
Titanic Chaussee Berlin
Chauseestrasse 30
10115 Berlin
Classic single room with breakfast: EUR 99.00/night
Rate available until 18.10.2016
RAMADA Hotel Berlin Mitte
Chausseestrasse 118
10115 Berlin
Comfort single room with breakfast: EUR 109.00/night
Rate available until 04.10.2016
Fee
600 EUR, including morning and afternoon refreshments as well as the get-together dinner.
If you are a current client, we're offering a discount of 25% for registrations received by 14 September.
Cancellation
No refunds will be provided for cancellation received after 12 October. Substitutions are possible at all times.