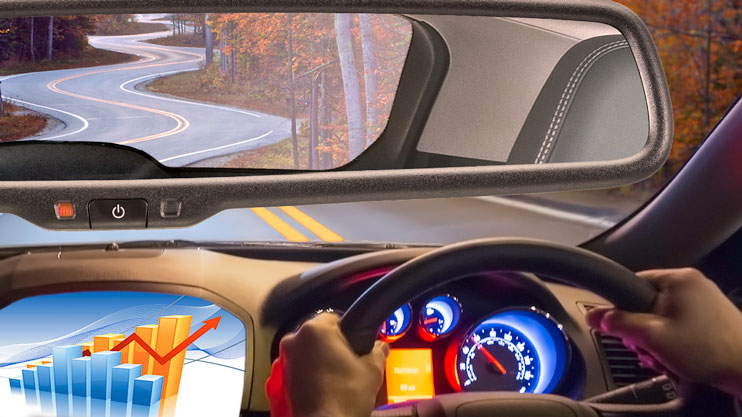 - Usually, it takes me just over one hour to get from my house up to the skiing area in the mountains nearby. This time I struggled for six hours to get there. My brand new car looked like a wreck. With pearls of sweat dripping from my forehead, I woke up from my nightmare.
The car I had driven was the result of job rotation between engineering and controlling at my favourite car manufacturer. In front, a huge mirror was put for the driver to study the winding road behind. The instruments calculated trends and forecasts, assisting my steering.
Cross discipline exchange in real life breed insight and innovation. Modern cars are packed with forward-looking driver assistance technology. It is our ambition at Dynaplan to bring steering assistance to management.
With the upcoming releases of Dynaplan Smia and our next generation simulation cockpits, we have improved the engine, the design, and most of all: we are widening the front window for the business to study the future through completely redesigned cockpits.
Read the new issue of the newsletter here!