The information needed for strategic workforce planning processes is often distributed among several stakeholders. That is, not all information is available to central planners in the desired quality. Regional planners usually have better knowledge about demand and supply drivers regarding their specific region. However, collecting and consolidating this information is a time-consuming and error-prone process.
Dynaplan has developed a model-based approach to collect and consolidate the information from multiple regions. The new process is leaner and avoids most of the associated pitfalls. Thereby, customers who use our new approach have been able to substantially improve the effectiveness and efficiency of their strategic workforce planning.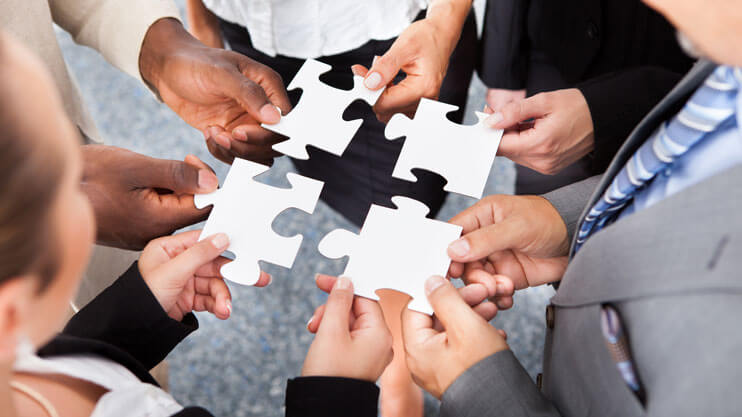 Several features of this collaborative process make it superior to most other solutions (see Figure 1):
There is only one strategic workforce planning model, and its structure can only be changed by central planners.
The model can be filtered – or sliced – along its dimensions, such as job clusters and regions. Hence, a regional filter ensures that regional planners can only see data relating to their own region.
Once the model is set up, central planners can enter data for the model's input variables and distinguish between central assumptions and historical records that will be read-only to the regional planner, and local inputs, which can be set by the regions.
If the model needs to be updated later, all regional planners will be informed automatically whenever central planners upload a new model version. Regional planners can then update to the newest version, and choose to keep any inputs they have already made.
Central planners will be automatically informed whenever a regional planner uploads a new data version. For each region, central planners can choose which uploaded data version they would like to import. If variables can be edited by central as well as regional planners, central planners can select which variables should be imported from the selected data version of the respective regional planner. Smia will then automatically import the data of the selected variables for the chosen data version.
The automation of big parts of this process saves a lot of time and reduces the likelihood of errors. Smia's version handling makes it easy to ensure that all regions work with the latest model and data at any time, avoiding version conflicts, time-consuming rework, as well as potential errors due to manual transfer of data both ways between central and regional planners.
In addition, the complexity of this process becomes manageable, making all necessary information for central and regional planners available at a glance, while keeping the process flexible to account for unforeseen changes.