Dynaplan Smia 1.5 is ready for download. This version adds another layer of support for collaborative work to our shared models solution: The new data upload and download feature, which quickly and easily lets you share the inputs and/or results of your work, and integrate other's contributions with your own.
This is also the official Smia version for the German strategic workforce planning initiative for small and mid-size companies: the KMU-Planungsrechner; as well as our own upcoming international offering. Read more about the KMU-Planungsrechner here.
A new, compatible version of the Smia app for iOS is also being released at this time. It includes all the relevant improvements from the desktop version.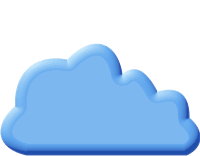 When developing Smia version 1.5, the main focus has been improving cockpit development and usability, as well as adding data upload and download to our shared models solution. This new feature allows easier collaboration between the various roles in the planning cycle. Decision makers can gather results from large, complex consolidations into smaller overview models. Stakeholders giving input to the planning models can now easily upload their data for the planners to automatically consolidate. All of this can be done within Smia. This will reduce the need for copying and pasting between cumbersome spreadsheets, and manual validation of the inputs. Importing data from other models is already a powerful feature, but it has even more potential, which we are looking forward to realize in further updates to Smia.
When it comes to giving input, we now support parsing of natural date formats, with an easy to use disambiguation control for the cases where there's more than one possible interpretation of the date. Except when copying from a data source using an unknown locale, however, your current language will be used to resolve most conflicting interpretations.
When planners need to update their models to the next planning cycle, our overhauled rolling forecast dialogue makes the job easier than ever. Visually, it has some small improvements, but the intelligence behind it has received a major improvement, making it nearly impossible to create an invalid situation, and more clearly visualizing the problem if one should occur.
To accommodate the decision makers working on multiple devices, we have increased the number of automatically created, free Executive licences to three. Should you have need of further licences for the same user, feel free to contact us.
Modellers can now create more dynamic cockpits with the new action links: Instead of just static links to other diagrams, links can now use the navigation history to move back, forward or up, or even interact with the simulation. More actions can be added fairly easily, should the need arise.
To see the full list of improvements and fixes included in this release, please see the version history.
Feel free to visit the suggestions page whenever you like to request new features for upcoming versions.
Installation
If you have an existing version of Smia installed on your computer, upgrade to the new version is done automatically when you start Smia, unless you have switched off Look for software updates each time application is started. See Edit → Options… → Startup.
In case automatic update is disabled, you can start it manually from Help → Look for software updates….
In case you have already uninstalled Smia from your computer, or if you are installing Smia for the first time, you need to download the setup file from Downloads. Then run the setup programme and start Smia. Follow the instructions provided on the screen to activate Smia.
See the forum for more details or asking for help.