Dynaplan Smia 1.6 is ready for download. This version improves on the data upload and download feature, allowing you to more easily keep your data between versions (provided the metadata is unchanged). Input performance has been increased significantly with the new manual calculation mode. It also adds a network assistant to help you get online, an offline mode for when you can't, and many other new features and improvements.
This is also the official Smia version for our upcoming strategic workforce planning solution for small and mid-size companies: HR Match.
A new, compatible version of the Smia app for iOS will also be released shortly. It includes all the relevant improvements from the desktop version.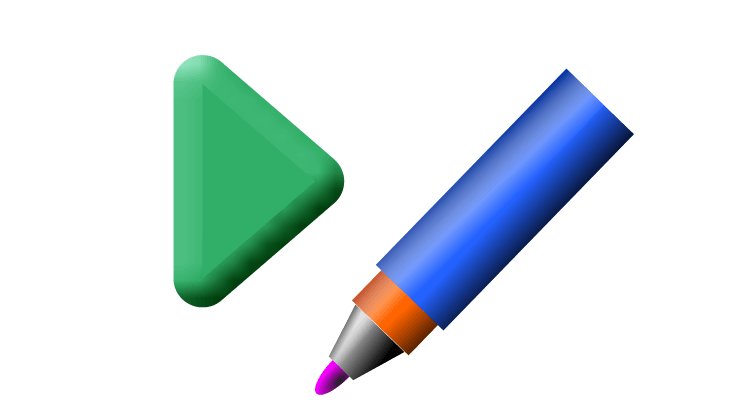 Collaborative tools
As has been the case for our last releases, a main focus remains the improvement of the shared model experience, to assist you in collaboration within organisations that can be truly massive in scale. This version sees the expansion of the data import/export feature to the point where we can support distributed planning, where a central model contains assumptions that can be distributed to regional planners without an interruption of their work, and their completed inputs and/or results can be uploaded and consolidated within the central model for further processing, and finally for the decision makers to view.
We can now also preserve data changes from an existing copy of a shared model when a newer model version is downloaded, as long as the metadata remains stable. This will help both planners and decision makers, as they can keep working in parallel with a modeller upgrading their cockpits or model structure, and easily reintegrate their data in the new version. Expanding the feature further to support metadata change will be coming in future versions of Smia.
Also on the shared model front, our dialogs and workflow related to this feature have been improved, with a brand new "Updates available" interface that integrates data versions as well as model versions in the same view, and allows you to pick and choose exactly which update you prefer. The mentioned (optional) data preservation feature has been integrated into the workflow as well, and several other shared model dialogs have been polished.
Performance improvements
As customer models keep growing, we often assess the performance of Smia, and try to improve on emerging pain points. In this version, we have added what we call the manual calculation mode, which blocks most recalculation while on, allowing you to fill out large input tables in heavy models without pauses. In some concrete cases, we see a speed increase of several orders of magnitude.

Online features
With more online features becoming available in Smia, many customers require a reliable way of connecting the application to the Internet. With proxies, firewalls and VPNs, this is not always a straight-forward task, and we have on several occasions needed to guide individual customers through the steps necessary to reach our servers. This experience has guided the design of our new network assistant, an automated wizard that helps you get online if you have trouble.

When you can't get online, travelling or working in a remote cabin, Smia now also offers an explicit offline mode, which stops it from attempting to connect to the Internet for any purpose, and avoids interrupting you with error messages when it fails.
Data display
It's important to interpret the data that you view correctly. Different regions have different ways of formatting dates and numbers, even down to how thousands and decimals are separated. There is now a flag in the lower right corner of Smia that shows you the country whose regional settings are currently being used to display values. Clicking on it allows you to easily switch to another region that supports the current model language, ensuring that you can always view values in the way you are most used to interpreting them. Smia also now provides an optional feature that can automatically switch to your preferred region when you open a model (provided your operating system language is present in the model).

To see the full list of improvements and fixes included in this release, please see the version history.
Feel free to visit the suggestions page whenever you like to request new features for upcoming versions.
Installation
If you have an existing version of Smia installed on your computer, upgrade to the new version is done automatically when you start Smia, unless you have switched off Look for software updates each time application is started. See Edit → Options… → Startup.
In case automatic update is disabled, you can start it manually from Help → Look for software updates….
In case you have already uninstalled Smia from your computer, or if you are installing Smia for the first time, you need to download the setup file from Downloads. Then run the setup programme and start Smia. Follow the instructions provided on the screen to activate Smia.
See the forum for more details or asking for help.