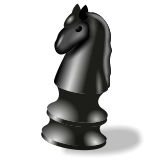 Gaming is a means of "experiencing the future". In a game, the end-user takes part in the feedback loops of the micro-world that is portrayed by the game, providing a memory of possible futures.
Dynaplan Smia's new gaming engine makes it easy for modellers to develop games, such as, business strategy games, and deploy them in a local area network (LAN) environment.
Games can be fun and motivating, and at the same time provide unique learning experiences. Gaming complements other ways of communication and learning. In a management training workshop, for example, business gaming can be combined with lectures, group work, individual work, and discussions.
I created my first simulation game engine in August 1992, with the help from a couple of colleagues at Powersim, the company I ran at that time. Our first customer was a German management training firm that wanted to offer their customers the possibility not only to learn about different business strategies, but also get the chance to test out strategies of their own in a competitive business game. Together with the customer, Prof. Pål Davidsen (University of Bergen) and I developed our first serious business game; Der RÜTLI Management Simulator.
Powersim replaced its technology almost a decade ago, and decided not to continue support for gaming. This probably explains why there are still people around who run their business games on the old Powersim Constructor platform.
Smia's gaming module is better integrated and easier to use than the engine I worked on fifteen years ago, and the communication among game computers is moved from shared files on a server to peer-to-peer networking. It is somewhat ironic, though, that firewalls pose a larger challenge to the new approach compared to the old way of sharing files. (Maybe we will implement a shared file solution as well, in order to get around the corporate firewalls).
One of the main strengths of Smia's gaming engine is that it can be used to author advanced games without the need to know much about programming and computer networks. Using Smia's standard features, a modeller can create the logic of a game as well as its user interface.
The game logic is built from variable equations inside the game model.
Smia's diagram, label, spreadsheet, and chart objects are used to design the GUI for the game. Each player can have any number of different views into the game, and navigation is accomplished via hyperlinks and other means.
Smia's gaming functionality is designed to support a class of games with the following characteristics:
There can be one or more players competing or co-operating in a game.
The computer can play one or more player roles.
The game proceeds in rounds. In each round the players enter decisions. When all decisions are made, the game proceeds to the next round. And so on.
The Beer Distribution Game (traditionally a board game) is a typical example of a game that can be implemented and run with Dynaplan Smia.