In the backdrop of decades of failed attempts to reduce excessive waiting times for secondary health care, Dynaplan was engaged by Bergen University Hospital (Norway) to evaluate their patient waiting list management procedures and policies.
Analysis of the "as-is" situation
A simulation model of the current patient flow was created using Dynaplan Smia. The model was fed with data provided by the hospital. To our surprise, experiments performed on the model led to three alarming characteristics of the current patient flow management practice at the studied department:
Even when starting from an empty waiting list, and capacity equal to demand, waiting times rapidly developed from zero to the high levels seen at the department today.
Attempts to reduce waiting times by adding capacity had less effect than expected.
Any positive effect of temporarily adding resources to bring waiting times down, turned out to be of temporary nature only. Shortly after the initiative was over, waiting had grown back to its original level.
The main learning of these experiments was that long waiting times at the studied department did not stem from lack of resources but was rather linked to severe side-effects of waiting list management routines.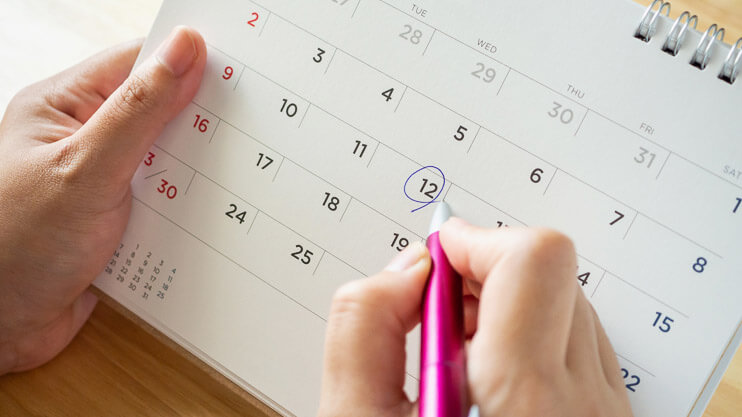 Potential improvements
On the background of these findings, focus was shifted to a search for better waiting list management procedures; procedures that would remove unnecessary waiting while at the same time ensuring that all patients receive health care in time (as defined by their medical condition).
For the studied department, our research showed that by abandoning prioritisation, the current average waiting can be reduced from more than 2 months to less than 2 weeks. For patients currently waiting a full year, the waiting time can be reduced from 12 months to 12 days. On top of it, such reductions can be accomplished without permanent increase in hospital resources.
Understanding the problem
Prioritisation is in this context done by assigning low-priority patients treatment delays for care, in order to make room for patients of higher priority arriving later.
It is a common understanding among health care professionals that prioritisation is necessary. But our research shows that prioritisation is needed only when the waiting times have been allowed to grow beyond a certain level.
Contrary to intuition, prioritisation creates a vicious circle that has demonstrated itself to be virtually impossible to escape. The system enters a state where the "solution" has become the problem, as illustrated below.
Long waiting times makes prioritisation necessary.
Prioritisation creates long waiting times.
The circle is closed.
As long as the system operates within this circle, the vast majority of patients will experience unnecessarily long waiting times.
An obvious solution to this problem, is to add more resources to bring waiting times down. However, when it comes to vicious circles, things are not so easy. Our simulations as well as research done by others, indicate that – unless combined with appropriate policy changes – additional resources can turn out to be wasted time and money.
The problem is not limited to Norway
The situation at the hospital in Bergen, is not unique. For more than 30 years, patients throughout the country have experienced alarmingly long waiting times. A survey conducted by the OECD (Organisation for Economic Co-operation and Development), concludes that all but one of the 13 countries studied, fought in wain against long waiting times for health care.
Conclusions
The research article based on this investigation (cited below) concludes like this:
A poor appointment allocation policy can build long waiting times, even when capacity is sufficient to meet demand.

By bringing waiting times down and going away from prioritisation, the waiting list size and average waiting times at the studied department could be maintained almost 90% below the current level – without requiring permanent change in the capacity/demand ratio.
The interested reader can learn more about the project and its outcome in the article Long Waiting Times for Elective Hospital Care – Breaking the Vicious Circle by Abandoning Prioritisation, published by IJHPM (International Journal of Health Policy and Management).
Media coverage
23 December 2019
Dynaplan is generating top news in Norway! Norsk rikskringkasting (NRK), the biggest news provider in Norway, have interviewed Magne Myrtveit and Solbjørg Makalani Myrtveit Sæther about their groundbreaking work on health care waiting lists. During Christmas, it has been broadcast on TV, radio and online newspaper.
9 January 2020
Article in the newspaper Nordhordland (behind a paywall, translated from Norwegian to English by Google Translate)