We work with clients to assess the demand for health care services in years to come. Likely consequences of technological progress on one side, and epidemiological and demographical changes in the population on the other, can be studied using Dynaplan's scenario planning approach.
Based on this assessment, we help clients quantify the resulting needs for capacity, and build up both workforce and capital in the right quantities and qualities.
In addition to planning for expected demand, health care needs to be prepared for non-forecasted changes and events, such as accidents, epidemics, or the sudden increase in migrants and refugees.
We help clients plan and balance complex processes involved in delivering health care services and products as reliably, efficiently and effectively as possible.
At national and regional levels, health care planning involves the interplay between different institutions, such as doctors, hospitals, and private and public institutions. Dynaplan can assist in capturing the big picture, while still accommodating the unique challenges at local levels.
Scenario simulation in health care
While nobody can tell the future, we still have to make decisions which have implications for tomorrow. In health care, there is a large body of established knowledge and data about demand for health care products and services (treatments, medicines, etc.) in a population, and how to deliver health care through an intricate network of different health care providers.
Health care supply and demand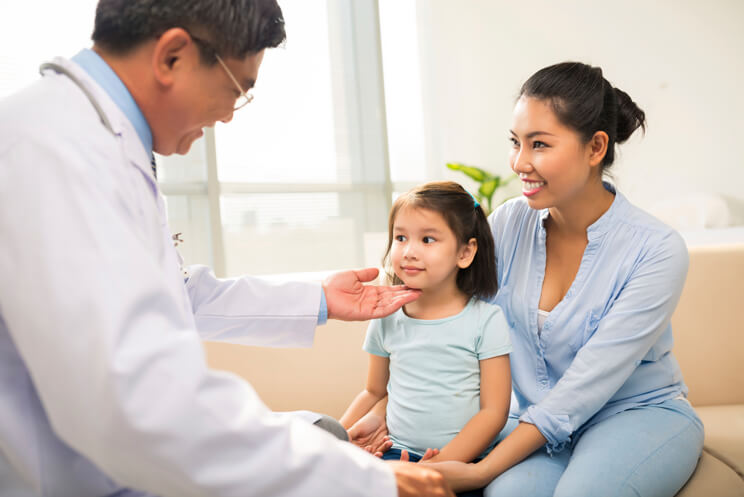 The challenge is to balance the supply and the demand – and maybe even to influence demand. This can be for example through disease prevention initiatives driven by the government, or marketing driven by the medical industry. Resources are never unlimited, and health care needs to prioritize patients and treatments.
Health care demand
In order to make the right investment in capital (buildings, equipment), health care planners need to access the future demand, as well as the future suitability of different technologies and solutions available today.
Health care demand stems from the population covered by the individual health care organisation. There are three main drivers of health care demand: the size of the population, its demographics, and epidemiological factors.
Modelling of demand for health related services and products boils down to identifying the drivers and linking together causes and effects, creating a holistic and dynamic view of the current situation and a forecast of its development over time.
In addition to planning for the forecast, consequences of unplanned changes need to be assessed. Plans must be made robust by including information on how to establish and organise extra capacity needed to handle emergencies and sudden changes.
The risk of accidents depends heavily on location and will differ between countryside villages, industrial areas, and large cities. Therefore, national averages are simply not realistic and reliable in the local context, and risk assessments and necessary emergency capacity are best covered by regional planning models.
When preparing the health care system for emergencies and major changes in the demographical and epidemiological trends of a population, scenario simulation can be of great benefit. Based on recorded data from the past and the current situation, future scenarios can be created. These can then be used to study the likely effects of sudden or gradual changes to individual drivers. Emergency situations can be studied as bursts in the inflow of patients with certain diagnoses due to an accident or epidemics. Consequences of an unexpected increase in the flow of refugees arriving from areas of violence or famine can be studied as changes in population inflow, as well as modifications of demographical and epidemiological assumptions.
Health care supply
To meet the demand for health care in a population, related products and services must be delivered. This process can be depicted as a production function.
The health care production depends on inputs, categorized as human resources, buildings and equipment, as well as material which is consumed during the process.
Each of the inputs, the products and services offered, as well as the effectiveness and the efficiency of the production function itself, imply distinct as well as combined strategic and operational challenges for the health care planner.
Maintaining the right workforce is an important key to successful health care production.
Investments in the right buildings and equipment can greatly influence the capacity, quality and efficiency of the production. Acquiring, modifying, or replacing capital often involves large investments. On top of that, changes in the workforce, work processes, and organisation are often a necessary consequence of capital changes. This in turn calls for long-term planning.
The material part of the input is mainly a variable cost driver, which belongs to the profit and loss calculations of the health care organisation.
Production itself is a complex system, which requires careful planning, coordination, and monitoring. Bottlenecks must be removed, capacities utilized, and quality ensured.
Products and services must be matched against the demand for health care in the population. Decisions concerning prioritisation of patients and treatments must be balanced against available resources.
Dynaplan's strategic workforce planning solution is a good match for keeping a stock of employees that meets the needs of the organisation, both in terms of its mix and capacity.
The capital and material flows are well covered by Dynaplan's dynamic business planning solution; a combination of technology and services that can be tailored to the needs of the individual health care organisation.
The health care processes that are in operation to deliver health care fits well in Dynaplan's holistic planning approach. As an example, the flow of patients into, inside, and out of a hospital can be incorporated into the planning model, linking diagnoses to treatments, and treatments to consumption of material as well as utilization of labour and capital.
Planning of product and service combine to answer the needs and desires for health care in the population. Constrained by available resources, it is the task of health care planning to close the supply-demand gap. With respect to the health of a population, questions related to preventive measures, patients' active versus passive coping with health conditions, and recovery also belong to the picture.
The south-western health care region of Norway uses Dynaplan's solutions in planning, both for the region and at individual hospitals, such as the University Hospital in Bergen.

Together with the health care institutions we have developed a diversified portfolio of planning solutions:
Forecasts for primary and specialist health care demand until 2025, split by location and diagnosis.
How to ensure the necessary supply of health care specialists in the future.
Building the right capacity and organisation of an emergency clinic.
Planning the capacity of a surgery clinic, and the optimal split among different types of surgery.
Optimising the booking system to minimise waiting times and maximise capacity utilization, while maintaining high medical quality standards.
How we work together
Dynaplan provides methodology to collect and structure the combined knowledge of team members, leading up to a holistic picture of the problem domain, its challenges, possible options for action, and likely consequences of external and internal changes over future time horizons.
The Dynaplan way of running projects aims at increasing understanding, providing unique support from technology, and improving the processes for health care management and planning.
We consider it an important objective to enable our clients through knowledge exchange, active involvement in the scenario based planning and forecasting process, training, and follow-up. When a project if finished, the resulting planning models remain with the client for on-going use, supported by Dynaplan's technology and experts through our operation support programme.
Use the links below to see how Dynaplan supports planning in your area of interest.